JA Wants to Know: What's Downloading from your App Store
Author: Hannah Henry
Work Readiness
Published: Tuesday, 30 Jan 2018
---
Sharing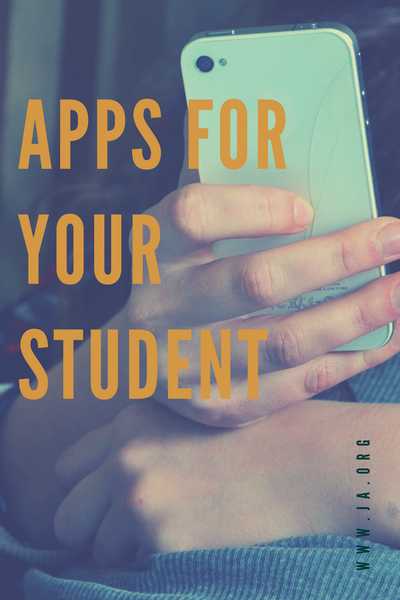 Image caption: Hands texting on phone
A Tech Crunch <https://techcrunch.com/2017/05/04/report-smartphone-owners-are-using-9-apps-per-day-30-per-month/> article reports the average smartphone owner uses about nine apps per day. Which begs the question, what apps are best for your children?In an eSpark Learning <https://www.esparklearning.com/resources/the-effects-of-educational-apps-on-student-achievement-and-engagement> study, researchers reported, "New data show that educational apps are linked to compelling increases in student achievement?The data also show that apps that are more academically effective are correlated with higher engagement ratings. Students find effective educational apps fun, suggesting that these learning gains are sustainable."Luckily for parents AND students, Junior Achievement (JA) has created four apps that will turn any k-12 student?s screen time into educational entertainment.From JA My Way?, a web app that provides tips and tools to help put students? career aspirations on the express track to JA Success Park?,where students will learn the skills they need to succeed in todays job market, parents can be assured that their students attention is focused on the future.Other Junior Achievement apps include JA Build Your Future?, an interactive app that helps teens, parents, and teachers break down the cost of achieving dreams and goals as well as JA Assembling Your Career ?, which brings teachers, corporate volunteers and non-profit youth programs to middle and high school students to give them a better insight to a career in STEM.Ready to help your child succeed? Click here <https://www.juniorachievement.org/web/ja-usa/apps> to learn more about the JA Apps.Learning, eSpark. "Education Research: The Effects Of Educational Apps On Student Achievement And Engagement." Esparklearning.com. N. p., 2018. Web. 2 Jan. 2018.Perez, Sarah. "Report: Smartphone Owners Are Using 9 Apps Per Day, 30 Per Month." TechCrunch. N. p., 2018. Web. 2 Jan. 2018.
"It's a way to expand our curriculum without having to put out more resources. That's a win for everyone."
Amy Kneesey, Vice Chairman of the Brevard County School Board
"JA is relevant to my school, more so now than ever."
Beth Westfall, Assistant Principal West Side Elementary School
"Junior Achievement is an outstanding, motivating program for our elementary students. Several of [our teachers] had JA volunteers last year and all had great praise for the program"
Hilah R. Mercer, Principal Cambridge Elementary Magnet School
"I have long believed that this JA experience is so valuable for our UCF students and that actually it is a rare win for all experience, the UCF students, the school teachers, the school students, the UCF Education Profs, and the JA sponsors."
Michael Johnson, PhD, UCF Professor, College of Education
We use cookies to provide you a personalized experience. How we do this is by analyzing user behavior on our site and sharing data with our advertising and analytics partners. You consent to our cookie policy if you continue to use this website.