Educators
Standard Based Learning with Junior Achievement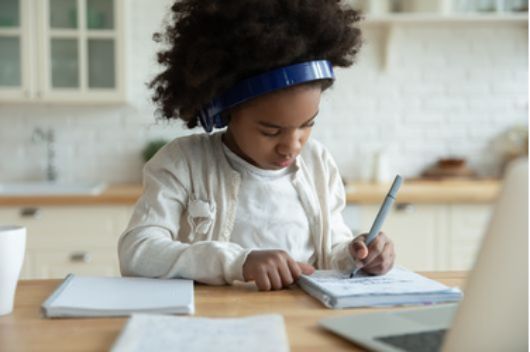 Junior Achievement of the Space Coast provides learning experiences which align with national and state standards. JA's curriculum is proven to increase students' knowledge of topics related to personal finance, work and career-readiness, and entrepreneurship. Our age-appropriate programs are designed for students in grades K through 12.
View Programs
View Program Supplements
Easy Step by Step Process

1) Pick a Teaching Tool
Junior Achievement offers a variety of proven experiential educational models, from in-person, blended, and virtual.
2) Download Resources
JA learning resources are available in a variety of formats. These include PDFs, games, videos, and interactive activities.
3) Organize Schedule
JA will work with your schedule to create a great learning experience for you and your students!
4) Empower Kids with Standard-Met Education
JA programs have a proven impact, especially when it comes to making the connection between what's learned in the classroom and life outside it.
Our K-12 Learning Experiences
Grade Levels
Junior Achievement learning experiences are designed to be appropriate for all grade levels. Whether learning about "wants" and "needs" in elementary school or how to launch a global startup in 12th grade, students will have a powerful learning experience.
Focus Area
For most of us, managing money, having an occupation, and interacting with business will be a reality. JA learning experiences deliver lessons in financial literacy, work and career readiness, and entrepreneurship so that students will be better prepared for life outside the classroom.
Resource Types
Lesson plans, study guides, worksheets, digital assets, games, videos, and other engaging content help educators and volunteers engage students with JA learning experiences.
Request A Presenter To Teach Curriculum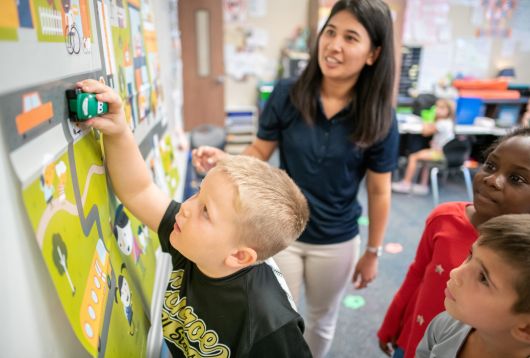 Junior Achievement lessons are delivered by volunteers from the community. These presenters are prepared by JA to facilitate engaging learning activities that focus on financial literacy, work and career readiness, and entrepreneurship. This results in an enriched learning experience that helps students make the connection between what they learn in school and the world outside the classroom.
Alignment with State and National Standards
"It's a way to expand our curriculum without having to put out more resources. That's a win for everyone."
Amy Kneesey, Vice Chairman of the Brevard County School Board
"JA is relevant to my school, more so now than ever."
Beth Westfall, Assistant Principal West Side Elementary School
"Junior Achievement is an outstanding, motivating program for our elementary students. Several of [our teachers] had JA volunteers last year and all had great praise for the program"
Hilah R. Mercer, Principal Cambridge Elementary Magnet School
"I have long believed that this JA experience is so valuable for our UCF students and that actually it is a rare win for all experience, the UCF students, the school teachers, the school students, the UCF Education Profs, and the JA sponsors."
Michael Johnson, PhD, UCF Professor, College of Education
We use cookies to provide you a personalized experience. How we do this is by analyzing user behavior on our site and sharing data with our advertising and analytics partners. You consent to our cookie policy if you continue to use this website.